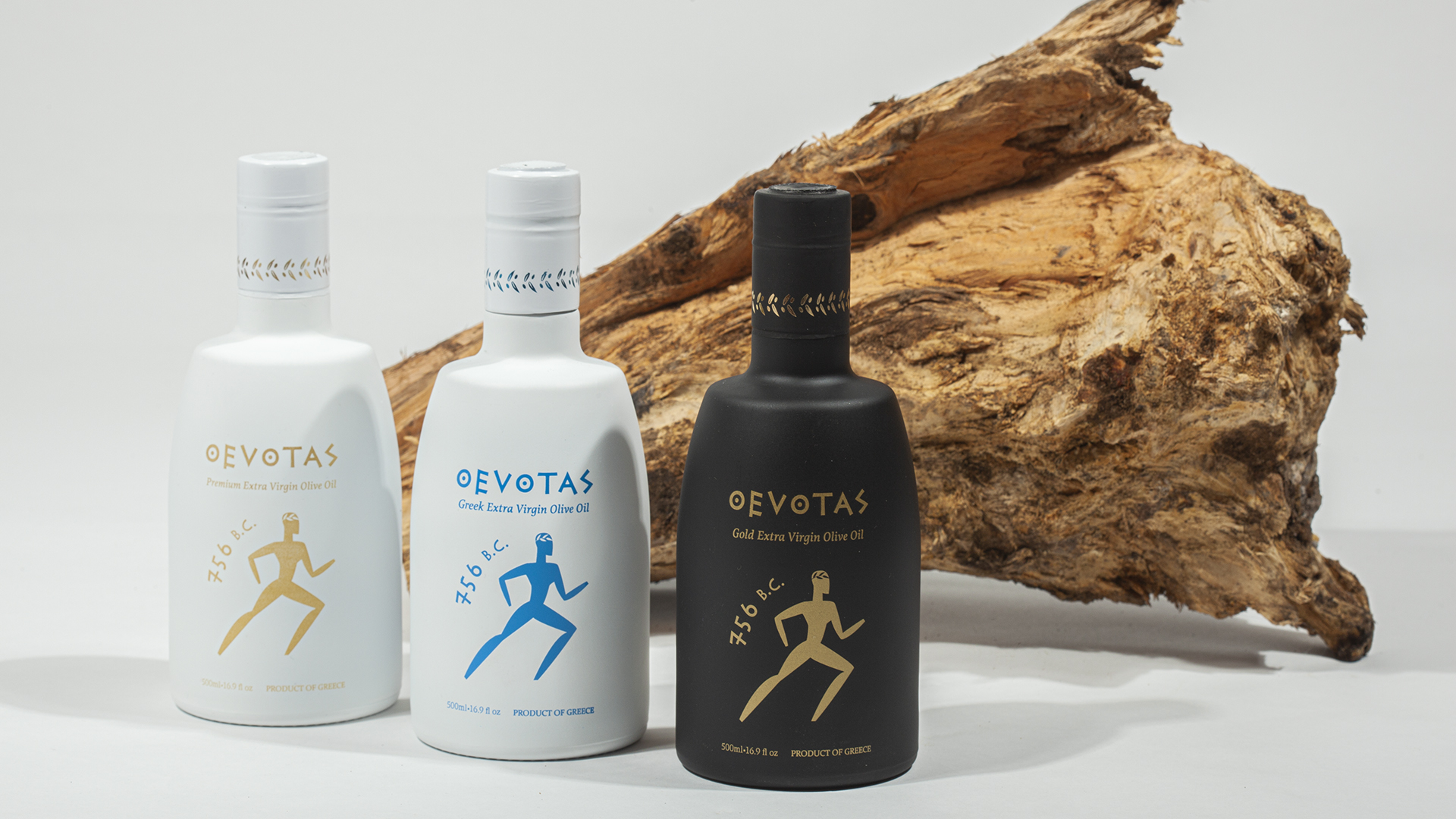 Our Vision
WORLD LEADER IN OUR PRODUCT SECTOR: We follow our strategic priorities to achieve our financial goals.
WE PRODUCE TODAY FOR A BETTER TOMORROW: We apply our values to reach the top and stay there.
OUR COMMITMENT IS THE SUSTAINABLE DEVELOPMENT IN PRACTICE: For a "green" future.
Our Values:
The customer is always placed at the center of every activity. We forsee, respond to and meet the expectations of our customers/consumers, offering them top quality and most innovative products. We place our customers at the highest level of our interest and appreciation that is why they are at the center of all our activities. It is the only way to offer added value to them.
We appreciate, challenge and reward our people. We treat each other with respect and dignity in order to develop our abilities in the best possible way . We encourage everyone to take personal responsibility and perform his/her best. We rely on each other for the success of our company. They transform innovation into everyday practice, develop successful strategies and give our company its unique identity.
We seek excellent, sustainable financial performance. We are a company that pays special attention to its performance and we are committed to increasing its value in order to offer competitive returns to our shareholders.
We are committed to leading in the sustainable development field. We produce products that meet the highest standards. We are committed to the safety and health of our employees, the protection of the environment and the quality of life in the communities that we are mostly active.
We are building our future on the solid ground of the family business. We value the uninterrupted continuity of our purpose and vision, based on our long and strong commitment to our values. The value of the word "family" is what makes us unique. We are building our future on solid grounds.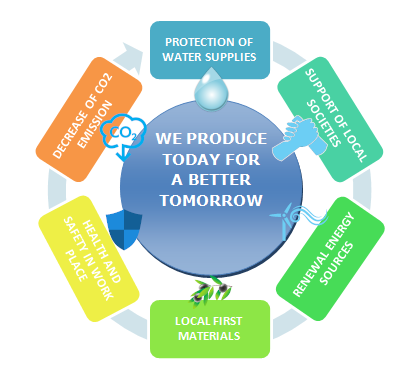 SUSTAINABLE DEVELOPMENT IN PRACTICE
More specifically, the company's commitment to a "green" future starts with… water!
Water Resources Protection
Water is a valuable resource for the preparation of olive oil. The company is committed to reducing water use, for this reason its industrial equipment is: Closed circuit equipment (Separator) Two-phase operation (decanter), water recycling for washing olives (washing machine), by GEA WESTFALIA. We also ensure that the water returned to the ecosystem after use in our facilities, is clean. In this context, we also carry out information and awareness actions for the proper consumption of water by employees.
CO2 emissions
We actively participate in this movement by controlling and monitoring the CO2 emissions produced by our operation into the atmosphere, from the supply of raw materials to even the optimization of truck routes to reduce the kilometers traveled, and therefore reduce emissions. At the same time, through the use of stainless steel tanks for the storage of olive oil, it is possible to transport 1000 tn of olive oil, while the product that is transferred is placed in 50lt stainless steel containers. Finally, we select and use only environmentally friendly and recyclable packaging materials .
Support local communities
Support local communities: We sponsor events that promote culture, art and sports. We strengthened our positive impact on society by growing responsible practices for the production and consumption of olive oil.
Local raw materials
Local raw materials: We promote the initiation of partnerships (Producers Group) in a network of 1000 growers in western Achaia, we will organize training seminars for farmers along with their integration into organic farming and certification by the authorities. We have the necessary certificates of organic olive processing and marketing. (ACHAION ELAIAS GAIA SA - OIVOTAS P.S.).
Health and safety at the work place
Health and safety at the work place: We put safety first for all our activities. Our goal is a safe work environment. We produce value through the payment of taxes and creation of jobs.
Renewable energy sources
Renewable Energy Sources: Installation of photovoltaic panels on the roof of the settlement (ACHAION ELAIAS GAIA SA) with 50 kw capacity, to ensure full operation of it. Installation of TRACKER type photovoltaic panels of 100 KW capacity by the Apostolopoulos family - OIVOTAS P.S providing energy in the wider area but also for its use in the cultivation of 2.000 olive trees that we own in an area of 200.000sqm.